You saw the Auron & Lulu snow sculpture that I and my Mom did yesterday.

I tweaked Lulu's dress today and gave poor Auron his jug of nog. Unfortunately I wasn't able to steal Mom's glasses this time, but found a substitute.

Yet more photos...

PREVIEW: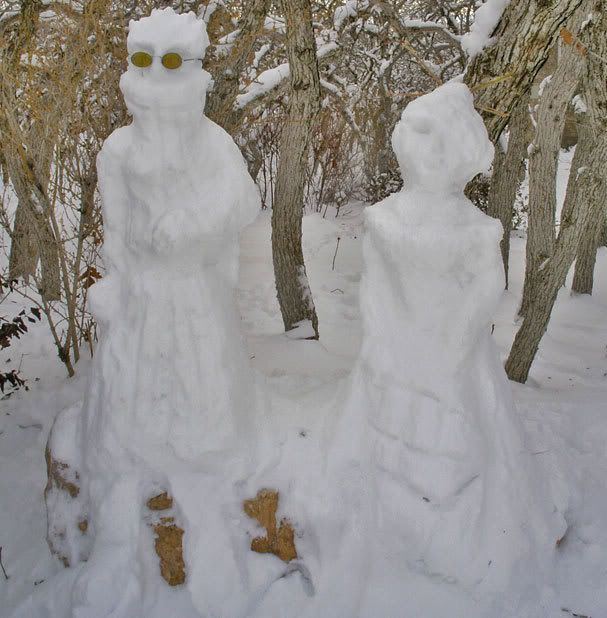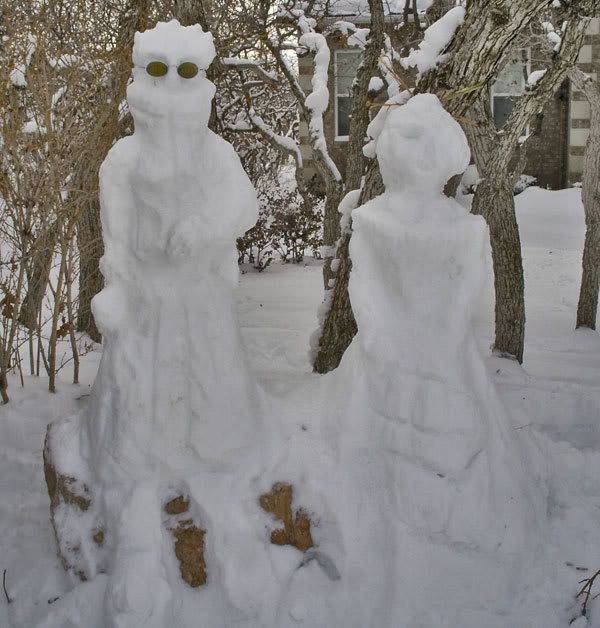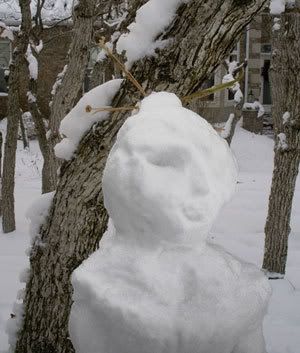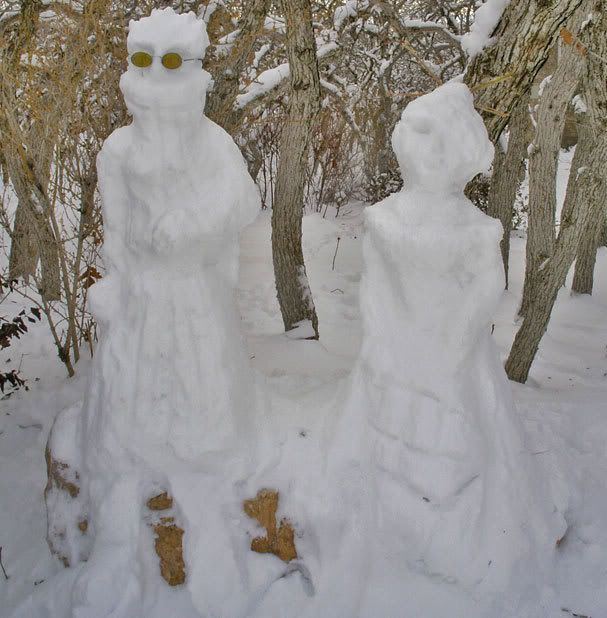 ALas, what I was TRYING to do is make a snow-chocobo. it collapsed just as I was putting the final touches on the eye!!!